Readers seem to enjoy my musings about entrepreneurism based upon the click-throughs we got to my recent blog on the subject so I am going to pull on that thread a little bit more for this instalment.
Except that this one isn't so much about how to entrepreneur as it is about when to entrepreneur.

With QIVIUT & CO, I am pursuing the creation of a whole new luxury fashion category based upon a fibre that no one knows about from an animal that no one has ever heard of at a time of life when most of my peers have long ago hung up their business spurs to travel, enjoy grandchildren or improve their handicap.
But while those latter activities are undeniably pleasant, let me explain why that's not me. Equally relevant, I think for more and more people in the generations to follow, that will not be them either.
70 Is the New 50/40/30
There is a bit of a perfect storm that has occurred in the 21st century to promote elder entrepreneurism: a mixture of increased health awareness and improved medical care leading to greater longevity coupled with the zeitgeist of entrepreneurism and greater availability of capital in all forms; and increasing uncertainty about the adequacy of retirement resources. This has meant that second (or third or fourth) careers after 65 are, today, not so uncommon. Not all of them will be start-ups but an increasing number are.
Purely coincidentally and after this blog was written but before it is being published, one of the major banks here in the UK, Barclays, announced this week that it had hired a former female "elderpreneur" to cater to the fastest growing market segment of business owners: those aged over 65 who have recorded a 140% increase in start-ups and self-employment over the past decade. Great minds thinking alike.
A Good Alternative to Retirement
There is nothing wrong with retirement. Millions of people enjoy life to the full in that capacity.
But there is also nothing wrong with foregoing the golden years by continuing to work and, in particular, at a start-up to keep both mind   and body active and in shape. The biggest impediment to doing it is frequently self-imposed. There may be a sense of being "over the hill" or intimidated by being the oldest person in the room at a networking event, workshop, trade gathering, etc. Or just an aversion to risk of any sort in the later stages of life.
But if one takes a breath and a step back, there are many advantages to elder entrepreneurism: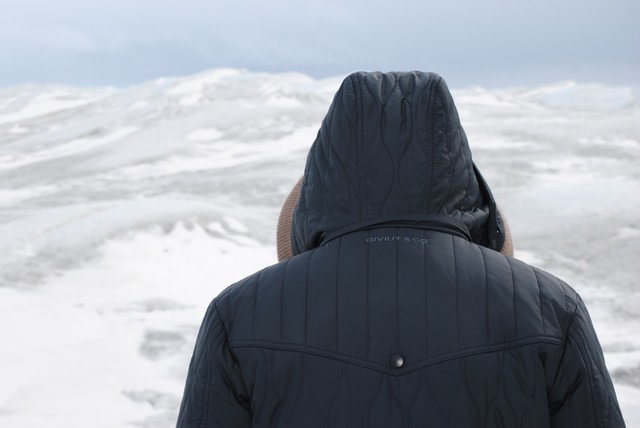 1 – There is something to be said for having a wealth of experience under your belt when attempting a start-up, not just of business but of life. Since no start-up goes according to plan, it helps to have a "been there, done that" perspective when confronting setbacks.
2 – With longevity comes an ever widening circle of friends, acquaintances, consultants, professionals and people who have become successes in their own right. Many of these people can be of help to a start-up with connections or even if only as a sounding board.
3 – Far from being an intimidation, being the oldest person in the room means that you are regularly interacting with people younger – often much younger – than you. In my experience, this keeps you stimulated and more well rounded than if you just hung out with peers. Spend some time on the ice cap in Greenland with young outdoor oriented musk ox fibre processors and you will come away with a different take on things.
4 – Conversely, a little grey at the temples helps convey an aura of authority, maybe even wisdom, to those of younger years which often helps in various facets of start-up work including when some maturity and reassurance is needed to calm the waters.
5 – The potential for financial gain (albeit twinned with the potential for financial loss).
No Free Lunch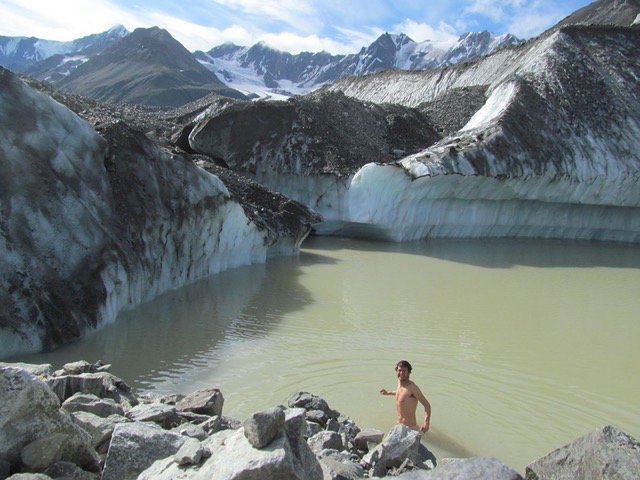 As with most things in life, elder entrepreneurism is not a black and white decision. For all of its benefits and potential benefits, it comes at a cost: time.
Devoting 3 or 5 or 10 years to a start-up at age 25 or 30 when you have what seems like forever ahead of you is one thing. Doing so in what could be the last or penultimate decade of your life is another.
And what about just taking time to smell the flowers or stare out the window? Isn't that, in part, what retirement is all about? Stagnation giving meditation the chance to occur (or something like that)?
Different Strokes for Different Folks
There is no right or wrong implied in this diatribe. Regardless of age, entrepreneuring is not for everyone. And, to be sure, the stereotypical entrepreneur remains in the minds of most a twenty-something pushing a better mousetrap in Silicon Valley, Shoreditch or Mumbai.
But a good idea is a good idea that knows no age bracket. So, when I wax lyrical about musk ox, qiviut, a new luxury clothing category, incredible warmth and amazing hand feel, it is just my way (and others like me) of saying to Father Time, "Not now, not yet, there is still work to be done. And I am the one to do it."