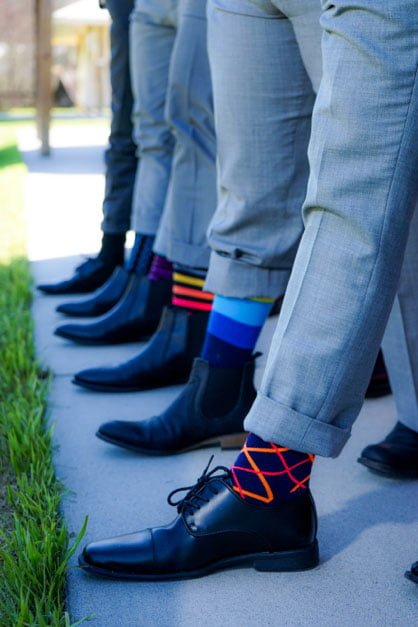 Our "coming attractions" video last week about our soon to debut line of Ox Socks attracted a good bit of interest and questions so I thought I would divert from our weekly video effort to explain in print what we are doing with our new line and why we are doing it.
I am also told by our SEO agency (for those of the less technical persuasion that's "search engine optimisation" i.e., how well a Google search uncovers our content) that (written) blogging, as opposed to (video) vlogging, is a critical component for good search results.
Accordingly, putting pen to paper or, more accurately, fingers to keyboard, let me elaborate.
Socks Are Fun
When I was growing up, dress socks were more or less an afterthought when getting dressed. They came primarily in solid colours and were meant more to blend in than stand out. If you were really adventurous, had the panache of a Fred Astaire or were playing golf in plus-fours (look it up), you might have opted for an argyle design or high viz colour.
My Dad, a fashionista in the last century long before that term came into usage, wore silk socks with clocks (not the timepiece but a type of knitted design) on them from A. Sulka, a luxury brand no longer around. But they were still in a monochromatic scheme designed to blend in.
And if women wore socks at all in those days, it was usually in summer with short skirts or shorts as an alternative to stockings (or, maybe, if they were tap dancing in a Broadway/Hollywood musical).
Fast forward to today and the whole world of dress socks has changed.
Far from blending in, many people wear socks as an affordable fashion statement that speaks to their personality and encourages recognition, sometimes screaming out for it. With the decline in tie wearing, socks have become a man's best way to add an imprimatur to their attire, a focal point of self-expression.
Where once there were power ties, now there are power socks.
For women, female fashion has embraced socks as an acceptable accessory, much like a scarf, as an alternative to stockings or tights for certain kinds of ensembles on certain kinds of occasions.
In short, in the 21st century, pretty much anything goes with socks and socks go with pretty much anything.
Socks Are Affordable
It's a great aspiration to be a niche luxury brand but not everyone can afford or see the value in a £875 jacket or even a £275 neck warmer. There is no getting away from the fact that the raw material we use, musk ox fibre, is extremely difficult to source and very expensive with all of the pricing power on the supply side. But that is what makes it unique and legitimately exclusive. There is a proven market for those qualities when it comes to clothing as we have demonstrated over the past three years that we have been trading.
There is also another factor that impacts price: durability, more specifically in the case of Ox Socks, pilling (where fibres break apart because of abrasion, ball up and stick out from the fabric). All natural fibres will pill to one extent or another but pilling can be minimised with proper care (we recommend hand washing and drying, never tumble dry) and is easily remedied with a pilling comb or shaver.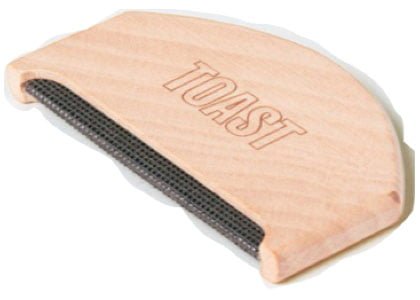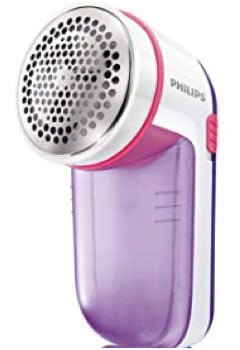 With natural fibre socks, pilling in the heel area is common and the challenge is finding a blend of natural and synthetic fibres that will reduce pilling and, therefore, enhance durability while providing the feel and thermal performance that QIVIUT & CO stands for. After much trial and error, we came up with a qiviut/merino/alpaca/nylon/elastane blend that, properly cared for, should prove to be long lasting while providing the warmth and comfort that your feet deserve.
To be honest, the qiviut content is not large (4%) since it's super-fineness makes it the natural fibre most prone to pilling. But, then, neither is its cost component in manufacture. However, the good news is that a little bit of this amazing fibre goes a long way when it comes to feel and warmth. We believe that the composition we have settled on delivers both superbly.
In addition, it was important to us that we manufactured our Ox Socks in the UK so we could have maximum control over the process. We were fortunate to find a specialist sock mill in Leicestershire that was willing to deal in the small quantities that manufacturing with scarce qiviut requires. At the same time, we were willing to allow manufacture in batches when machine time was not otherwise in use.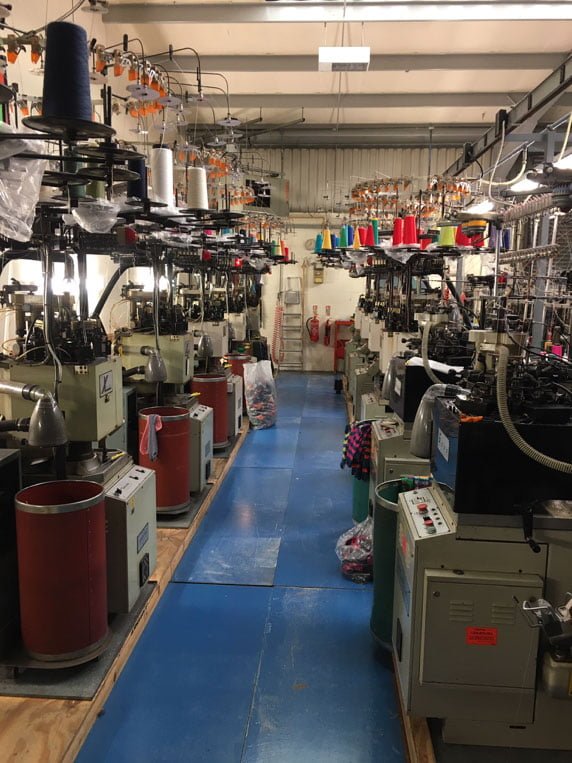 For this reason, we expect to offer Ox Socks for under £25 (less than £21 ex-VAT for deliveries outside the EU). This means that the qiviut experience is now available to a much broader universe of potential customers who, hopefully, will become ambassadors for the brand and long-term consumers of our other products.
Socks Know No Season
Because unsurpassed warmth is one of the great USPs for musk ox fibre, our product line has been all about cold weather items to date (except, perhaps, for the Q & CO Shirt, which is a non-qiviut item). This means that we are pretty busy from October-March but less so for the rest of the year. (We try to market to southern hemisphere customers in April-September but are not particularly good at it yet.)
Ox Socks is our first effort to introduce qiviut content items that you can wear all year long. Other items in design development are qiviut content loungewear, sweaters and shawls, even underwear. But Ox Socks will enable us to walk before we run by gaining experience in a pretty broad year round category.
Coming Soon To Feet Near You

So that is the why and wherefore of Ox Socks. We are just finalising photography, packaging and website content before making Ox Socks  available online next month. If you received notice of this blog by e-mail, you will be the first to be notified when they are live on our website. If you stumbled across this blog from a search (remember SEO?), you can sign up to be notified here.
Watch this space.